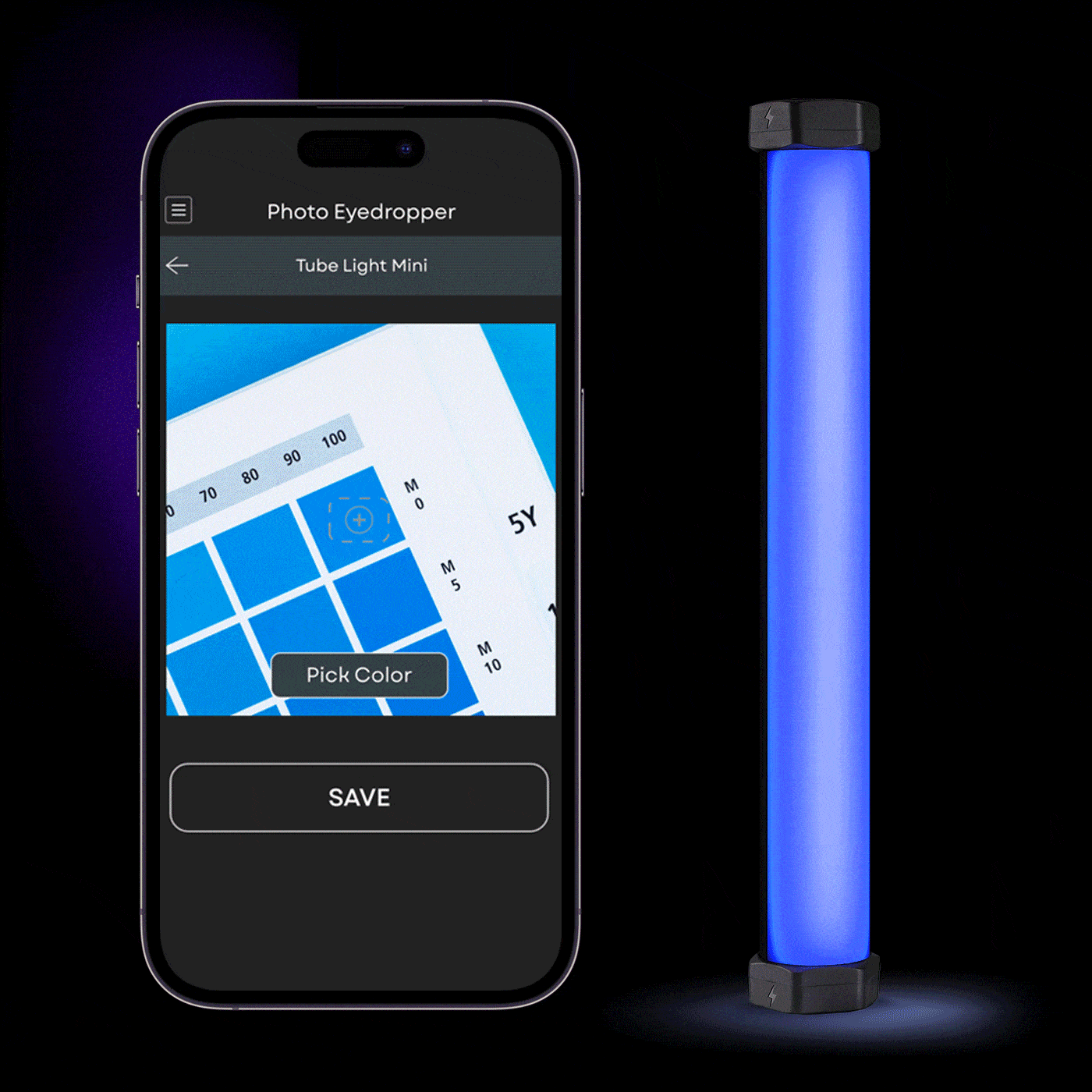 Pick your color
Photo Eyedropper
Take a photo of your surroundings and match your light to any color with one touch.
Light Grouping
Pair Multiple Lights
Use your phone to control your entire scene. Group multiple lights and control them together or control them separately for different effects.
Limitless Creativity
Seven Special Effects
Pre-programmed effects with speed customization. Choose from loop, strobe, lightning, fire, candle, siren, and TV.